One can understand the confusion and frustration over selecting and purchasing the best Bug Out Backpack (BOB) for you or loved one.
There are hundreds of Bug Out Bags on the market from which to choose. Because of such a varied selection, it can be quite a task trying to find the best one to suit your needs.
And just like the seemingly endless array of bag choices, there are as many questions on which bag to purchase.  Questions like What are the qualities one should identify to decide if the backpack is good for me or not?
Why can't I choose any old backpack like the one kids use to carry books and supplies to school?   When I compare backpacks, how do I know which one is better than the other?
Through my research on over 15 different of the more popular Bug Out Backpacks, I have identified measurable factors that can help in your decision over which backpack to get.
Why Any Old Bag Just Won't Do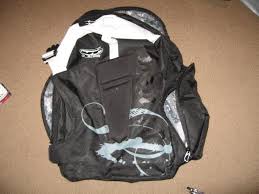 For most, the answer is obvious.
A Bug Out Bag provides the user the ability to pack all the necessary supplies and Bugout gear to get your from your home to a designated preselected location (popularly known as a Bug Out Location [BOL]) of your choice safely usually within a 3 day period.
The bag should contain the most important emergency preparedness items that cover the following ten categories (in order of importance);
1. Shelter/Clothing
2. Fire & Light
3. Information/Documents
4. Signal and Communication
5. Navigation
6. Water
7. Food
8. First Aid/Personal Meds/Hygiene
9. Safety & Protection
10. Miscellaneous = is a catch all for the extras you still need!
If you start to account for all the items you will need to effectively respond to an array of dangerous scenarios you might potentially face on the road for three days, easily the amount of space you will need  in your bag  for storage adds up.
As the space in your Bug out Bag accumulates with supplies, so will the overall weight of your bag.
That is why it is so essential to get a BOB that is both durable and strong enough to maintain its structural integrity while at the same time withstand the harshest weather or rugged terrain you might face in getting to your destination.
Needless to say, many of the simple backpacks used by students, were not designed to effectively hold up to the rigors you might experience.
And although student backpacks might be somewhat roomy, they often lack adequate compartment and pocket space so essential to properly organize and safely store gear typical stored in BOBs.
I wouldn't doubt that any old bag might do the trick in the short term or in a pinch but do you really want to trust that bag to hold up to the demands made upon it during a potentially life or death situation?
The Factors That Make Up a Bug Out Backpack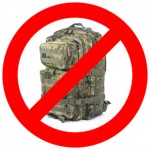 I have examined various Bug Out Backpacks. They come in an assortment of colors and styles.
When it comes to the aesthetics of a bag, some survivalists and preppers suggest to select a BOB that does not make you stand out among the other evacuees during a crisis.
It probably would be safe to choose a color that is not "tactical" in appearance (ex. one that looks to militaristic). You might attract authorities who might see you as a possible threat.
Also roving thieves looking to take an obviously elite looking bag would that most likely favor your life saving provisions to suffice their own needs.
There are various attributes about a BOB that can be measured and quantified.
Although price is definitely important, I will emphasize the following; bag weight (before you stock the bag with preparedness items), bag storage capacity, storage compartment, storage pockets, and other bag features you might want your bag to possess.
The weight of an empty Bug Out Backpack may appear insignificant but it will be a part of the overall weight of a fully loaded bag.
Keep in mind, medical experts warn against the overloading of your BOB.  They urge that a fully packed Bug Out bag be no more than 30% of the users overall weight. If you have health issues, then a loaded backpack should not be more than 25%.
As for children, doctors suggest the bag weigh no more than 15%. Thus according to my data the average BOB weighed 3.375 pounds. The heaviest bags were five pounds while the lightest bag was one pound.
One of the more difficult metrics to comprehend is bag size. It is important to know how much you can stuff into a BOB. Adding to the confusion are the detachable mini packs commonly found with many of the available backpacks.
Naturally, one would think the only thing you need to do is take the dimensions (l x w x h) of a bag and that will give you all you need to know.
However to understand bag capacity I used cubic inches (in3) and then converted it to gallons to better conceptualize the actual amount of room the bag possesses.
In my research about 3166 in3 was the average bag capacity.  This is equivalent to a space of little less than 22" x 16" x 8" or 13 gallons of storage volume.
Please note I am not saying 13 gallons of weight. If I was, the bag would weigh an absurd 104 lbs! Just imagine what pouring 13 gallons of water into a bag looks like then you can ponder how much the bag would hold without spilling the liquid.
The largest bag size was 4896 in3 or 21 gallons and the smallest was 867 in3 or 3 ¾ lbs.
One often overlooks the importance of having sufficient compartments and pockets in or on a Bug Out Backpack.
These storage spaces not only hold all your gear but also help organize and protect it.  However too much of a good thing can make for confusion and "losing" items within the bag.
That is why it is extremely important to account for all your gear and record the location of these items inside your bag onto a document you carry in your bag.
If possible, labeling the items within an inner pocket would also help you when you need to return an item in its proper place.
The average number of compartments and pockets of a typical BOB was 4 compartments and 3.5 pockets respectively.  The most compartments and pockets found were 7 compartments and 15 pockets respectively.
The least for compartments was 1 and pockets 2. This number helps you decide if the bag meets the minimum requirement for storage ability.
There are some desirable features to have with your Bug Out Backpack.
Some make the bag more comfortable to carry, allow for a supply of water to be easily accessible while you carry the bag on your back, providing extra storage capacity and make access to your gear more convenient.
Some of the features are;
✔  Molle Straps (straps on the front and/or side of the bag to attach smaller pouches or
gear)
✔  Hydration Compartment with water bladder
✔  Multiple Carrying Handles ..a key portability factor
✔  Internal/External Backpack Frame
✔  Sleeping Bag Straps
✔  Water Repellent/Resistant Bag Material
✔  Belt and Hip Straps
✔  Extra Pouches/Attachments
✔  Compression Straps (tightens up the sides of the bag)
✔  Additional Padding  on the backside of backpack
On the average a BOB carries 5 of the above mentioned features.  The most features found for any one bag was 7 while the least number was 3.
The importance of this is dependent on your particular packing needs.
DIY or Ready Made BOB?
The research I have compiled has allowed me to compare both Bug Out Backpacks without gear and fully provisioned BOBs.
I have provided below 2 comparison charts of assorted bags for each type of backpack mentioned above.
Furthermore I provide at my home page, a well researched Bug Out Bag List to use as a guide to supplement the gear you will need or items that are not supplied in a ready-made Bag.
Either way you chose, it is extremely important to have a BOB for everyone in your family.
5 Top Bug Out Backpacks

The BOB Backpack Score was devised using various measurable factors and comparing them to the other backpacks in my research.
The score took into account; Cost, Bag Capacity, Bag Weight, Compartment/Pockets and Additional Features.
The price symbol "$" reflects the cost of that item when compared to the calculated average price of all the products on the chart.
The total "$" shown indicates how much more or less the cost was for that particular item when compared to average.
Top 5 Ready-Made 72 Hour Bug Out Bag
The price symbol "$" reflects the cost of that item when compared to the calculated average price of all the products on the chart.
The total "$" shown indicates how much more or less the cost was for that particular item when compared to average.
The BOB Score was devised by using various measurable factors and comparing them to the other items on the chart and in my research.
The score took into account; Bag Quality, Size, Price, Quality of Gear and Number of Emergency Categories that were fulfilled as mentioned by survival and prepper experts in the Bug Out Bag List from ABobList.com.