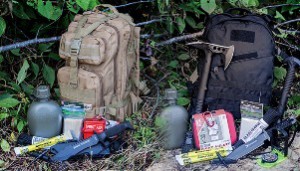 Of course, buying a premade survival kit is very convenient. However, it seldom contains all the things that you really need.
That is why the much better alternative is to make your own Complete Bug Out Bag.
If you already know what the bug out bag (BOB) is, building one from scratch may seem like a relatively simple task. After all, all you have to do is make a list of your essential needs, shop for them, and pack these items all together in a backpack.
However, once you are in the process of making the ultimate survival bag, you will find yourself faced with several challenges. First, you will need to assess each item you buy for quality and reliability.
High quality components are expensive and you will soon discover the reason behind the large price tag on the premade bug out bugs.
A few doubts are also bound to arise as you assess which items are essential and which are not. The entire process is very similar to packing your luggage in preparation for going on vacation. You start off by promising yourself to travel light but still end up bringing a lot of items, some of which you never end up using. You need to have the willpower to say "no" to yourself if you find yourself holding that makeup kit or bottles of beer. Remind yourself to pack light because mobility and speed are of much greater importance.
Since this site aims to help every amateur prepper out there, here are some tips that you can follow when building your 72 hour bug out bag.
Start with a Good List
It is easy to get confused while putting together your complete survival kit. So start by making a list of the things that you will need. This will help you organize your thoughts and actions.
You can easily find a bug out bag list pdf on the internet or you can ask other preppers. Common sense can also be relied on to determine which items you will need in case of an emergency. For instance, it does not take a genius to know that you will need a shelter, something to keep you warm, something to eat and keep you hydrated, tools to help you get things done, toiletries to tidy and freshen up, a flashlight, devices that will make you visible and audible, and so on and so forth.
Since every person is different, each person's BOB will be custom made. For example, if you have asthma, then it is essential for you to have several inhalers constantly within reach. If the location where you live is known to be earthquake-prone, customize the contents of your BOB's to fit that scenario. These are just a few of the factors to keep in mind while compiling your supply list.
Wisely Choose Your Backpack
At a first glance, choosing a backpack may just seem like an easy task, but there are many factors you need to keep in mind. Even the design of the backpack for your BOB plays a major role in your chances of survival.
Size is a primary consideration to keep in mind. If you are preparing BOBs for the entire family, do not expect your kids to be able to carry a large backpack.
The material the backpack is made of must be waterproof. It must also have several pockets and compartments that will allow you to separate items according to their classifications, and it should be comfortable to carry.
The straps, for instance, should be well-padded and there should be a wide hip strap. Such a strap will help your hip support the entire bulk of the bag. Furthermore, focus on finding a bag that is sturdy enough to withstand rough handling and heavy weights.
Do not Compromise Quality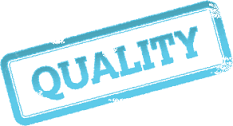 As you go shopping for the individual items to place inside your BOB, remember to always prioritize quality over price. Many of you will be tempted to buy the cheaper products to save money, but that is just calling for trouble.
For example, that cheap flashlight that has been laying at the bottom of your BOB for several months may not function right when you actually need it most.
Check Each Item That You Put in Your BOB
In connection to the previous tip, remember to check the functionality of each item you place in your BOB.
All the batteries must be new and fully-functioning, the foods – not expired, the fuel container – tightly capped, the first-aid kit – complete and all its contents still usable (this includes the medicines).
The knife should be sharpened, the multi-tool –free of rust, and the clothes appropriate for you size. Don't forget to have spares of the really important items or those you feel may fail you.
Always Remember to Pack Light
Weigh your bag after packing is complete and try to carry it. It is also a good idea to attempt running to see if you can manage the weight with ease.
If not, considering removing some miscellaneous items or replacing the bulky ones. For example, instead of bringing a tent, consider a tarp instead. Instead of bringing a separate blanket and sleeping bag, only pack a sleeping bag that is made of extra warm material.
Your food supply deserves a lot of attention too. Avoid packing more than you can eat in the next 72 hours. The rule of three says that a person can survive without food for three weeks, so do not pack your entire pantry in your BOB.
There are hundreds of useful tips that can help you build a bug out bag, but the ones listed here are a good way to start. Hopefully, these ideas will help you choose your supplies and effectively pack them to have your BOB ready in no time at all. Remember, when the disaster occurs, you will not have the time to put together such a thought-though bug out bag.