A home being completely destroyed as the result of a fire or some form of natural disaster is perhaps one of the most difficult tragedies that a home prepper can deal with. Certainly the financial loss can be extremely devastating; however, you also have to deal with the sudden loss of your home, everything within it, and all of the memories you made there. Thus, the need to create and maintain an Emergency Preparedness Binder for the Home Prepper is essential in your overall prepping regimen.
There are important documents, photographs, and other items that must be kept secure at all times in the event that something should happen to your home. These are items that should be maintained in such a way that they are able to be accessed easily should you need to quickly leave your home for any reason.
As you consider the importance of securing your delicate and essential documents, it is prudent to be prepared for any disaster that might come your way.  For those who want to know the most effective way to begin a home and evacuation prepping plan, I conveniently have a thoroughly researched article you can use right here.
What Documents Should Be Protected?
The following are considered to be vital documents that should be protected in an emergency preparedness binder at all times:
Vital Documents
*Birth certificates
*Passports
*Immunization records
*Cash (in a variety of small bills)
*Legal documents (Will, Power of Attorney, Trust, etc.)
*All necessary medical information (prescriptions, etc.)
*Documentation involving military and church
* School diplomas, transcripts and degrees (high school through college)
*Marriage certificates
*Adoption papers (if applicable)
*Current photographs of family members
*Records involving your pets (immunizations, vet, etc.)
*Citizenship documentation
*Funeral and Burial arrangements or policies
*Gun registration and proof of ownership
*Fishing and Hunting registrations or permits
*Copies of keys (labeled)
*Professional Licenses
*Lease Contracts (Home or Equipment)
*Business Docs (LLC and Tax ID)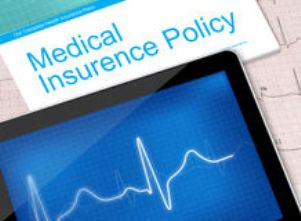 There are also various insurance documents that should be included in this same binder or even a portable safe:
Insurance Documents
*Homeowners policy
*Automobile insurance policy
*Life insurance policy
*Medical  health insurance policy
*Lists and photographs of all of your personal belongings for insurance purposes
There are also different kinds of financial documents that should be included as part of your emergency preparedness plan as well:
Financial Documents
*Copies of all of your credit cards (both front and back)
*Any necessary bank statements
*Statements regarding retirement and/or social security
*Internet passwords for websites related to banking, employment, personal usage, etc.
*Statements regarding home utilities
*Documents regarding taxes and/or employment that would be difficult to replace (3 years)
*Deeds to any properties that you own
*Titles to any automobiles, boats, etc. that you own
*Information regarding any warranties
Keeping Your Documents in an Emergency Preparedness Binder
Once you have collected all of the documents, photographs, etc. that you need, the next step is to create an emergency preparedness binder.
This is, more or less, a type of folder or three-ring binder that will help to keep all of this essential information together.
Make sure that this is stored in an area of your home that is easily accessible and safe.
Additionally, you should reveal this location only to your family members and to individuals who you know you can trust in the event that you are unable to retrieve this information yourself.
If you don't want to put a binder together yourself, you can browse websites such as Amazon to purchase a pre-made one. However, if you choose to put one together yourself, visit any local store in your area and purchase a sturdy three-ring binder, sheet protectors, and dividers.
Consider getting each member of your family involved with putting the binder together, as this will help them become familiar with exactly what is contained in it.
Make sure that all of your documents are categorized and organized in a logical manner, as this will allow for specific documents to be found easily. One way to help with this is to create a separate table of contents sheet, which will be placed at the beginning of the binder.
Once the binder has been completed, take the time to regularly review it in order to ensure that everything is up-to-date.
Where Should Your Emergency Preparedness Binder Be Stored?
Your emergency binder should be stored inside a clear, water-tight plastic bag as a precaution in order to ensure that it is fully protected from the elements.
Additionally, consider investing in a portable safe that is both fireproof and contains a locking mechanism that is completely secure.
Not only will a safe prevent others from being able to access your personal information, but it will also prevent whatever is contained in it from being damaged by a fire or natural disaster such as a flood.
You should also think about making a spare copy of your binder and duplicating as many items as you possibly can. This spare copy should be kept in a separate location, such as in your car, with a trusted relative, or with a friend who lives outside of your general area.
With some planning and work ahead of time, disasters that affect your home can be a lot easier to deal with. This is especially the case when documents such as irreplaceable family photographs and valuable papers are involved.