Modern utilities have made life much easier in many ways. Without them, outhouses and pots of soups and stews cooked over the wood-fueled fire would still be the norm. Home Prepping: Utilities to Turn Off Before a Disaster will help to ensure that you protect your loved ones and property and become and integral part of your disaster safety plan.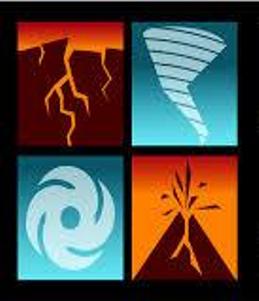 When natural disasters strike, such as flooding or a hurricane, these modern day conveniences can quickly turn into serious or fatal hazards for families,  pets and property.
For example, The Federal Emergency Management Agency, known as FEMA, has stated that tap water is potentially dangerous, if the water supply has been contaminated with chemicals or microscopic organisms.
Another potential danger to consider is compromised natural gas lines which frequently cause post-disaster fires.
As a part of your disaster preparedness efforts, you need to know how to turn off your electricity, water and natural gas lines to reduce risk of further damage to your home or other properties.
Another part of your overall preparedness plan should be to have the necessary survival gear and prepper supplies if you are forced to either stay at home or evacuate. My highly informative guide gives you the necessary information of complete emergency preparedness ideas, list and tactics.
Home Prepping: Water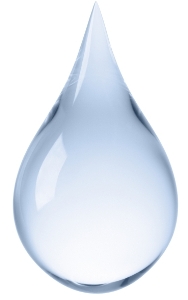 People and pets need fresh drinking water daily, and is a resource that must be available after a disaster. Part of a good natural disaster safety plan is to keep a generous reserve of water in a safe location.
Once you have been allowed back into your home after the disaster, you need to turn off the water valve. Doing so accomplishes two goals: not allowing contaminated water into the home and preventing draining of the pipes if an external one is damaged.
You should already know where the shut-off valve is located on your home, ensuring that you are using the main one, and not a secondary supply, such as that leading to the toilet or your sink. Twist clockwise until secured.
Check your main valve regularly, and if you notice rust or difficulty in adjusting the unit, replace it. Wait until FEMA or your local disaster recovery team says that it is safe before re-opening the valve.
Home Prepping: Electricity 
To avoid sparks, which could quickly turn into flames, turn the power supply off to your home as well. You should already know where your electrical circuit box is located.
Open the box, and flip all of the circuits that address individual areas of your home. Then, turn off the main circuit. Do not switch on your main circuit until you have been told that it is safe to do so.
Home Prepping: Natural Gas
While safe when secured, natural gas holds the potential for a great deal of damage if the pipes have been compromised in any manner during the disaster.
Because of this, FEMA recommends that every member of the household who is mature enough, and mentally stable, knows the procedure for shutting down the main valve.
Though it is naturally odorless, natural gas companies add an agent that smells similar to rotten eggs. If you notice this odor, or can hear a leak, open one or two windows quickly, before walking off of the property. Do not subject yourself to breathing it in an effort to turn off the valve.
Like the other utility supplies, you should already know where your supply cut off is located. As far as natural gas, it is generally the first valve encountered after the pipe has exited the ground. However, newer models may have a valve between the gas meter and the building.
Some emergency management agencies say the majority of residents can locate their meter toward the front of the home, generally no more than one-third of the building deep.
Many natural gas provider websites state that immediately leaving and contacting the gas company is the safest way to proceed after a natural disaster. Keep in mind that multiple customers are doing the same thing, depending upon the scope of the disaster, meaning your wait could extend into weeks.
Because of this, gas companies suggest that people do not turn off their supply unless there is a leak. Once it has been turned off, a certified technician must declare the area safe and adjust the valve.
There are three signs which indicate a natural gas leak:
* The rotten egg smell
* Audible hissing
* Rapidly rising meter

To turn off this utility, all you need is a crescent or adjustable wrench. Turn the valve one-quarter of a turn in either direction, so that the valve is perpendicular to the pipe. When parallel, the line is open.
An expert from the Portland Bureau of Emergency Management in Oregon recommends that a wrench designed to not spark against metal is ideal for this task. Otherwise, you may end up igniting a gas fire.
To meet this goal, a representative from the American Red Cross suggesting purchasing an inexpensive wrench designed specifically for turning off natural gas valves is the ideal solution. These items have a slot for the shut-off valve and are easy to use. Keep it in an easily accessible location, and make sure that everyone knows where it is, and how to use it.
If you rent a unit in a multi-family dwelling, discuss disaster safety with the owner or manager of the property before one occurs.
For those living in areas prone to earthquakes, there are sensor units that can be professionally installed and will automatically switch the supply to off when it detects excessive shaking.
Everyone in the household needs to be a part of home prepping, including knowing how to turn off the utility supplies to the home, and how to avoid further damage to the building and residents. This information is vital to the safety and security of all.