Prepper Food:  for the Bug Out Bags (BOBs)
When one thinks of prepper food, one often imagines shelves and shelves of huge # 10 cans of bulk foodstuffs or countless numbers of freeze dried buckets organized in some cool dry area of your homestead or Bug Out location (BOL).
As chance would have it, the possibility exists that you might be forced either by natural or man-made circumstances to leave your well stocked and secured compound to a hopefully well planned safe destination.
Often neglected but essential to discuss is the prepper foods one would want to have in their Bug Out Bag (BOB)  that would provide sufficient and effective sustenance for you, your family or friend during any emergency situation.
There is a survivalist axiom regarding the priority of human survival necessities. Called "The Rule of 3's," from an excerpt of a Wikibooks article;
 "…A person can survive for three minutes without air,three hours without shelter, three days without water, three weeks without food…"
Although some experts would consider food a "luxury" found somewhere down the list of priority emergency supplies, the need to satisfy one's both physiological and psychological need for food is instinctual.
We have a habitual desire on a daily basis for food. It is a difficult emotional force to suppress.
Although one can deny oneself sustenance, if you are traveling with other especially children, it would be extremely painful to hear the hunger pains coming from the bellies of your loved ones.
Thus, it would only be sensible to pack food especially during a time of crisis.
Review of the Bug Out Bag (BOB)
There are different types of Bug Out Bags, and each one has a specific and appropriate list of food items you would want to obtain.
Before discussing food, I want to take the time to review what I mean about different bags or emergency kits.  All of these bag types can be found in my article, "Bug Out Bag List: Revisiting, Re-examining and Reaffirming the BOB Concept."
In all cases, Bug Out Bags and its contents should provide the user with the necessary gear/components/items to get you from a crisis area to a safer location within an appropriate time frame.
As much as possible, your BOB and its contents should be high quality, lightweight, discreet and compact with gear possessing redundancy qualities.
One can purchase a ready-made BOB or a "do it yourself" bag for those who wish to assemble it from scratch.  Either way, it is extremely important to become familiar with the gear in your bag.
And whenever appropriate, routinely attempt to use your equipment for practice and assure it is in good working order.
The first in the lineup of Bug Out Bag defense strategies is the Every Day Carry (EDC) Bag/Kit or Gear. The prep utilizes area of space in and around your body.
The items are concealed, hidden or meshed within your daily apparel giving you a normal everyday appearance. EDC gear can be found in your pocket of various clothing apparel, purse, rings, belt or hat/cap you wear on a daily basis.
Also EDC articles can be attached to key rings, neck chains or belts (inside conceal pockets or in belt pouches).  EDC items are individual pieces found throughout your body or combined and placed in small pocket sized containers (ex. Altoid tin).
These components together offer the emergency necessities to aid you in an immediate emergency situation until you reach the more ample Get Home Bag carefully stored in your office (desk drawer or cabinet), locker, car, or planned safer dwelling.
One of the limitations of EDC bags/kits/gear is the restriction on the amount the user can carry without looking conspicuous. Another issue is due to size and weight.
Two emergency categories often lacking or extremely restricted in the EDC are food and water.  However limiting, with a little creativity, one can find food and water related products that provide minimal coverage but will satisfy some level of your hydration and energy needs.
Next in your Bug Out Bag arsenal is a Get Home Bag (GHB) or Go Bag.  Its contents contain enough supplies to give you adequate provisions long enough (usually 1 to 2 days) to get you safely home or to your designated Bug Out Location (BOL).
As previously mentioned, this bag is maintained at your work place, school locker or car (not to be confused with a Bug Out Vehicle (BOV) bag).  It has just enough food and water to get you by until you make it to your destination.
Lastly, is your at home 72 hour/3 day Bug Out Bag (BOB). This more well known type of bag is prepared with all the sufficient provisions to evacuate or escape and get you from home to a safer designated location you selected and planned.
You would mostly likely carry your EDC gear/kit  along with this BOB. Inadvertently, due to the amount of supplies needed for the time, this BOB would store and weigh more than any of the other two bag types mentioned above.
So food and water weight and size play a key role to the types of prepper food one would take.
How Much Food and Water Do I Really Need?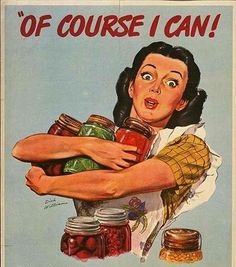 Before I discuss the finding of my research on food and water items typically found in a Bug Out Bag, it would be beneficial to review the daily food and water needed to maintain basic dietary requirements.
According to WebMD, the typical person young or old female or male needs to have approximately 2500 calories of food intake per day.
One would probably need more calories walking and carrying a fully loaded BOB (around 25 lbs for an adult male) is your only option of escape.
Water is also an important component in any situation you might face.
Debunking the water myth (that you need more than a gallon of water per day), according to a study conducted by the Mayo Clinic, an average male person living in a temperate (moderate) climate needs 3.3 liters (approximately 13 cups or a little less than 1 gallon) of beverage daily.
For the typical female it is a bit less at 2.2 liters or 9 cups per day or about ½ gallon.  Keep in mind that one gallon of water weighs 8 lbs!
Common locations (BOL) tend to be in warmer climates therefore, it is more likely you will be exerting more energy and the heat at your location might be higher than normal due to seasonal averages.  Therefore more water or fluids might be needed to prevent dehydration and possible illness.
I believe rather than thinking about the packets or bottles one needs, the guidelines above (referring to water and food) should be used as a baseline to efficiently plan and purchase the necessary calories and volume of fluid each individual requires in your group.
Below, I present items I believe to be of high quality and variety from which to select and place in your different BOBs.
These items were suggested from the Ultimate BOB List I created from the suggested items of the top 30 prepper and survival experts.
Ultimate BOB Food/Water Guide
Please note The BOB Factor provides an objective quality that makes the product unique or different from the other products shown in the chart.
Every Day Carry (EDC) Food/Water
Get/Go/Home Bag (GHB) Food/Water 
72 Hour Bug Out Bag (BOB) Food/Water