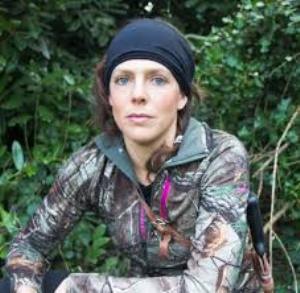 Both men and women have the same basic needs, and each survival bag contains all the essential items necessary to address those needs.
Although the one-bag-fits-all seems like a practical and fast solution, it is not always so.
After all, there is no denying that men and women are different, and a proper bug-out-bag needs to address the small but important differences in their needs.
Women are just as capable of surviving in drastic circumstances as men – they just need a few special items that can make their life easier and more comfortable.
Putting together a bug out bag is all about going through a person's usual habits and making sure they will be comfortable while waiting for rescue to arrive.
If you are building a bug out bag for you or your daughter, you will find these tips helpful. They are all about customizing the survival bag to meet a woman's needs. Thus, The Best Bug Out Bag For Women: The Ultimate Guide is written especially for the ladies for the purpose of making their survival situation easier and more comfortable.
[ninja_forms id=17]
The Bug Out Backpack
This is probably one of the most critical items you will really want to select with care.   One prominent woman in the prepper community who goes by the name SoulSurvivor X2 suggests, "as far as the bug out bag itself, women (should) go as light as possible with the bag.
I use my hiking pack from Gossamer Gear for my BOB. I have the G4. The empty pack weighs between 16 and 17 ounces compared to other packs that can weigh 4 ,5 or 6 lbs."
The bag brand Soul Survivor X2 mentions is an excellent bag. But for some, the price point might be a bit out of reach.  So I went out into Amazon, to research and find many highly rated ultra lightweight bags to select that will provide you the quality you need and at a nominal cost.  My results are found below.
Top Lightweight Bug Out Bag Backpacks for Women
Ultralight Packable 25L Backpack (5 Year Warranty)
My Rating: ★★★★
HIKPRO is one of the highest rated lightweight backpack on the market.
Highlights
Weighs 8 oz. and expands to 25 liters with 4 main compartments
The Backpack's Versatility Allows to Use for Different Grab and Go Situations
Made of High Quality Tear and Water Resistant Nylon Material
The HIKPRO 25 l Backpack is an extremely popular bag and in great demand.
---
#1 Rated HIKPRO Ultra Light Packable Backpack 6.5 OZ
My Rating: ★★★★
Another highly popular ultralight backpack from one HIKPRO
Highlights
Only 6.5 Oz expands to 20 L and holds up to 40 lbs.
Easily Collapsible Able to Fit Into a Sandwich Size Space
Comes with a Manufacturers 5 Year Warranty
HIKPRO is a major leader in the ultralight backpack category.
---
GONEX Lightweight Backpack Upgraded Version 30L
My Rating: ★★★★
GONEX Backpacks are perfect for daily use or in emergency situations.
Highlights
Quality 30L Bag Weighing 11.5 Oz.
Compact Folds Into Pocket
Great Value for the Price
Compact and lightweight GONEX packs are both highly rip and water resistant.
---
Outlander Large 30L Backpack
My Rating: ★★★★
Outlander's 30L backpack are known for their dependability and durability.
Highlights
Empty Pack Weighs 11.2 oz.
This 30 L Capacity Bag Can Easily Carry 25 Lbs in Gear
Backpack Carries a Lifetime Warranty to Last
Outlander Backpack Company stands behind its workmanship and bag construction.
---
Naturehike Outdoor Backpack
My Rating: ★★★
Naturehike Bags provide a high level of comfort and organization.
Highlights
15 L Bag is Extremely Durable
Lightweight Strap Designed to Reduce Back Injury
Enough Compartments for Better Organization of Survival Gear
Naturehike Backpacks are well known for their resistance to both water and tearing.
---
Since we have begun the discussion on the importance of have a durable and dependable backpack, I now need to present the list of all list that will help you know the most important survival items and gear you will want to pack away in your bag.
And so I present a Woman Bug Out Bag List that was created by researching expert sources, collecting the data, tabulating it and developing a complete and comprehensive list of all emergency supplies you will ever need as suggested by both survival and emergency preparedness experts
Women Bug Out Bag List
After looking over this comprehensive guide, I go into a little detail over some of the survival gear mentioned above that stood out for me. For those who think they need a guide that gives the best techniques and strategies to learn and use for any disaster, click this link.
Bug Out Bag Tools

A handy multi-tool can be very useful in any situation. Unfortunately, most are designed for men and can be tough for women to use.
Thus, finding a multi-tool that is designed specifically for the ladies is the best option. You can concentrate on finding a tool that requires less force to operate and one that is smaller in size.
That way, it can be comfortable for a woman to hold and use. Many manufacturers have made finding these tools easier to find by giving them a feminine touch such as an attractive shade of pink or red on the body of the multi-tool.
Even if you drop such a knife into thick grass, you will be able to see and find it easily.
As a woman, you may also have to carry additional handy tools, especially if you foresee your bug out situation being in the absence of men. As a rule, men are usually stronger with a bigger muscle mass.
They are also more able to do hard work with their bare hands. So, if there is no man by your side in this difficult time, you may need additional tools to help you do things more easily and efficiently.
Blanket and Sleeping Bag for Bugging Out
You must pick items that will be comfortable to sleep on in the next two or three days. For example, a thick blanket that is both warm and comfortable is ideal. Sleeping on the cold ground is not good for a woman, so make sure the blanket does not let the cold through.
Prepper Clothes
Survival situations are no place for fashion and style. Thus, as tempting as it may be, resist the urge to bring a large selection of clothes with matching colors and accessories.
Stick to the basics but be smart about it. For instance, try picking clothes made of merino wool. They dry easily, preventing you from catching a cold if your clothing happens to get wet.
Fleece is another great option. These are usually warm and light in weight.
Make sure to have a pair of leggings to wear under your pants, especially for cold nights, and a thermal undershirt.
Several pairs of thick socks and underwear are a must, as are a jacket and comfortable walking shoes or boots. You should always have a change of clothes available.
Just remember to make comfort and warmth your priority and leave the laces and high heels for future days.
Survival Hygiene And Bugging Out
Hygiene is where you will see a stark difference between a man's and woman's bug out survival bags. Good hygiene is incredibly important to women and most take exceptional care of their bodies.
Unlike men, for whom one bar of soap is enough for everything, women are used to having shampoo, toothbrush, toothpaste, comb, nail clippers, hair clips, shampoo, razor, and even a wash cloth to complete their toiletries.
Unfortunately, critical times call for desperate measures and some of these items will have to go. The space they take up and the weight they have are just too big a burden. Of course, that does not mean giving up everything. The key is to concentrate on bringing only the most crucial items.
The bug out bag contents should be those that are necessary for survival and basic hygiene. For a more thorough and comprehensive list check out my article Bug Out Bag List PDF.
As a tip, make sure not to sacrifice space and weight when bringing these things. Take the time to find small and light-weight versions or containers of these items. There should be enough of the product to last you a few days.
Survival Food and Supplies
As a rule, women are more intent on eating healthy and low-calorie foods. So, consider bringing trail mixes, protein bars, and healthier canned foods (like tuna, for instance), dark chocolates.
Several packs of instant oatmeal are a great breakfast option as it is healthy, easy to cook, and will give you enough energy for a few hours.
Nuts are also a great option. Although these are high-calorie, eating just a few of them will provide you with a sufficient amount of energy.
Remember to pack adequate cooking supplies and eating utensils. Spoon, fork, pan, and an easy-to-use stove are usually sufficient for bug out needs.
Obviously, an average woman's kitchen has much more condiments and utensils that can fit into the female bug out bag, but most of these will have to stay at home for a couple of days.
For other suggested Prepper Food and Water options check out my article here.
Miscellaneous Items to Pack in Your BOB
A bug out bag for females must also contain some tampons or pads, and medications for menstrual cramps. Obviously, this is on top of the first-aid kit that all survival bags must contain.
Other items that you might consider bringing along are lip balms, sunscreen lotion, facial/baby wipes, powder, and cologne. The cologne is not just meant to make you smell good but it can also have a refreshing effect on you in hot weather.
Hopefully, you would find this bug out bag guide for women useful when you start preparing your survival kits. A final reminder for parents who let their daughters pack their own bags: do remember to check those bags. Make sure that all of the essentials are in there.
You certainly would not want to open your daughter's bag while you are bugging out in the woods only to find it full of makeup, toys, and romance novels. Kids may not understand what they need for survival, so tell them about the purpose of such a bag. Don't forget to give your daughter just enough leeway to bring a couple of items that she simply cannot live without.