The other day,  I read an article discussing a horrific event that happened in Australia. Back on December 2014, a sixteen hour hostage crisis occurred whereby 18 people were held captive by a lone gunman.
In the end, two hostages were killed and the gun man shot dead by the police.
After this horrific ordeal, two hostages disclosed in an interview, they had pocket knives and  were willing to use them and attack the hostage taker.
However because the gunman constantly held a gun directly pointed at a pregnant woman, they were unwilling to jeopardize the life of the expected mother.
Now I know this is an extremely dramatic example but it illustrates the potential use of a pocket knife.
Had the scenario been a little different, all of the hostages might have been saved.
Unfortunately, in Australia owning a handgun is extremely regulated, unless your a bad guy.
If you were in a similar situation where a gun for the average citizen is not an option, which knife would you have wished for? Below I provide a list of highly ranked pocket knives.
For your convenience, I have also included  Youtube video reviews for each of the five  knives listed below.
Top 5 Ranked and Reviewed Everyday Carry (EDC) Pocket Knife
[table id=81 /]
1. Benchmade Griptillian Knife

  Unique or important qualities of the Benchmade Griptillian Knife:
   *  It is designed to be used for both right or left handers. 
   *  The patented AXIS locking mechanism makes the opening and closing of    the knife both safe and easy to manipulate.
   * The drop point blade provides strength and control- ability with a cutting edge surface making it excellent for slicing.  
Important comments made by Amazon reviewers:
◆…It comes razor sharp and (Benchmade) will resharpen and tune up the knife for the cost of shipping… (Mac, 2011)
◆…Excellent design, great ergonomics and good steel… (Christopher Pajarillo, 2015)
◆…The arc-lock locking design holds the blade open very securely and instills confidence (much much safer than a liner lock design)… (rgrlguy, 2010)
2. Ontario 8848 RAT Folding Knife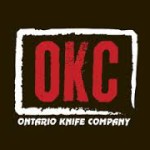 Unique or important qualities about the Ontario 8848 Folding Knife:
* The knife opens with one hand using a reversible thumb stud allowing for easy and quick reopening.
*This featured V shaped blade is a full flat grind making it sturdier, very sharp and simple to sharpen.
* The AUS-8 Steel blade is made from  higher hardness quality metals allowing for the knife's edge to last longer.

Important comments made by Amazon reviewers:
◆…The liner lock is rock solid, and I trust it as I would any lockback (or even more so since there is little chance of you squeezing down on the liner to release it by mistake)… (JAL, 2010)
◆…this is a WORKING knife, a UTILITY knife which doesn't sacrifice practicality for "tactical looks" or "assisted opening thrills", while including much-needed finger-slidingprotection in the form of the finger guard towards the front… (MWEBB, 2015)
◆…It has a solid feel to it and a good clip, as well as a nice looking/feeling blade…(Thor,2012)
3. Spyderco Delica4 Lightweight FRN Flat Ground PlainEdge Knife

Unique or important qualities about the Spyderco Delica4:
* Delica4 uses a VG10 blade; a higher end Japanese steel known for its hardness and ability to take a very fine sharp edge.
* The skeletonized stainless steel liners make the knife stronger without adding weight.
* The Delica4 Sabre Grind blade provides strength typically found on tactical and military knives. 
Important comments made by Amazon reviewers:
◆… The VG-10 stainless steel is excellent. It's hard, very rust-resistant, and comes out of the box razor sharp…(Snuffleupagus, 2011)
◆…Nice size, light weight, great textured grip. You will hardly know it is in your pocket or clipped in your pocket…(DavidW, 2015)
◆…Extremely simple in build and operation, but that is what makes it such a fantastic design…(HBELL "HBT", 2013)
4. Victorinox Swiss Army SwissChamp Pocket Knife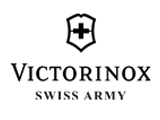 Unique or important qualities about the Victorinox Swiss Army SwissChamp:

* This SwissChamp has a3.5-inch Swiss Army Knife with a set of 32 tools.
* Despite its immense number of implements, the SwissChamp still fits in your pocket.

* Made in Switzerland, the SwissChamp carries a lifetime warranty.
 Important comments made by Amazon reviewers:
◆ …The LARGE CLIP POINT KNIFE BLADE and the SMALL CLIP POINT KNIFE BLADE come with a scalpel-sharp factory sharpening (I'm not kidding… be very careful)… (Yasunori, 2006)
◆…No locking tools makes it quickly able to return to close position. Each tool is accessible the moment you pull it out …(metulburr, 2015)
◆…Own 1 for over 10+ years, so I believe it is a very reliable product. Recently, bought another one for the emergency kit…(JH, 2014) 
5. Spyderco Sage Carbon Fiber Plain Edge Knife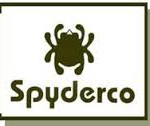 Unique or important qualities about the Spyderco Sage:

* The Spyderco Sage is made of CPM S30v corrosion resistant stainless steel making it tough and sharp.
* Its patented round hole design allows for ambidextrous, one-handed blade opening.
* The flat grind edge makes it perfect for chopping and slicing.
Important comments made by Amazon reviewers:
◆…The lock is incredibly smooth yet offers plenty of resistance to keep the blade safely closed in your pocket…(Lorenzo, 2009)
◆…I use it for everything, EDC, Food prep around the kitchen, heck one time I made steak and sat down at the table and forgot my steak knife and just used my Sage that was in my pocket…(Dylan, 2015)
◆ …I researched all forums and reviews before deciding on taking the leap and getting this knife… (Travis, 2011)
Although it would appear that my intent in this article was to only suggest the need for an everyday carry knife to use as a self defense weapon.  This in fact would be farther from the truth.
An EDC knife should be one of many other important items you (and other important loved ones) would assemble to become part of an arsenal of emergency preparedness supplies.
I have written numerous posts regarding EDC gear, Get Home Bags and the ever popular 72 hour Bug Out Bag. 
In fact, a compact quality knife should be added to all three types of emergency preparedness kits/bags mentioned above.