You want to get a bug out bag but money is hard to come by. So you rack your brains and ding…ding…ding… you come up with a solution to your current dilemma, "I'll just buy me a cheaper than dirt bug out bag!" The one and only question is…is it worth it? But don't worry, we'll show you what you can do to get one with all the survival items you will need without breaking the bank.
So what is a Bug Out Bag (BOB)? For those who are new to survival prepping or emergency preparedness, a bug out bag is typically called a 72 hour or 3 day bug out bag. The contents of this bag would have all the supplies you need to get to a safer location in case you are requested to quickly evacuate or forced to flee. It therefore needs to be pre-packed and ready to go.
This bag type is not to be confused with a tactical bug out bag.  Often called a minuteman bag or loadout bag, which main purpose is to hold defensive weapons and tools in case you need to stand your ground or protect your position against an enemy force or hostile mob. This scenario means you will use the items in your tactical backpack in response to an extremely aggressive offensive attack.
We emphasize here in this article the 72 hour BOB rather than the tactical BOB.
What is the Lowest Price for Which You Can Get A Cheap Bug Out Bag?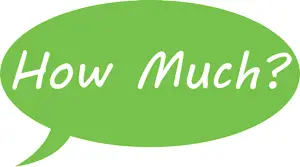 Basically, you can get a bug out bag for as low as $10. On sites like Amazon, the cheaper than dirt bug out bags there have some nice choices like the  17″ Trailmaker Backpack
that cost only $5.00 and offers a very good quality for the price. It is simply built which means fewer parts to breakand has a medium to large central pocket. Not only is it classy but discreet.
Then there is Mangrove Outdoor Small 10L Day Backpack
 for under $4.00. Also with great reviews, its features includes adjustable open angles, advanced storage design, quick access pockets and reinforced seams throughout.
Another very good choice put at a higher price point, is the ExtremePak Digital Camo Heavy-Duty Army Backpack
. It retails at $28 but offers plenty of room for equipment, lots of pockets, detachable/adjustable shoulder straps and heavy-duty buckles.  The reviews are great and the bag looks tough, durable and sturdy.
As you can see, if you do a little bit of research, you can find a great backpack for only a couple of dollars, with great durability and plenty of storage room. And the money you saved can be used to buy more bug out bag equipment.
How Long Will It Last?

In some of the reviews of cheap bags we identified, we found that these less expensive bags can last a long time, but the frequency of using them can also be a part of the longevity formula.
Most reviewers use cheap bags for get home kits or survival kits so they are not really using them on a regular basis. If you need a bag for the purpose of building a get home or a survival kit, cheap ones can be a great solution.
If you want to use the bag frequently for hiking, or camping be sure to read plenty of reviews before making the buy because while cheap bags are excellent as a basis for kits that will be used (maybe) once or a couple of times they are not a really good choice if you are planning on using them frequently.
The Difference in Quality Between Cheap and Relatively Expensive Bug Out Bags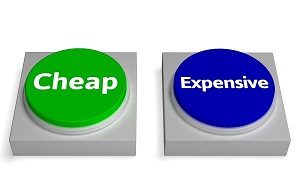 The most obvious difference (quality wise) is the lack of pockets and compartments on cheaper bags, it is what it is, if you like bags that have many different pockets and compartments for various equipment you must look for a more expensive one.
The solution is to list all the items you put into your BOB (in order and location within the bag) then to make copies of this "map" throughout your bugout bag.
The next big difference is the waterproof ability. Most cheap bags are not really waterproof or in the best case have only waterproof bottoms.  It's not that there is not a single cheap bug out bag that aren't waterproof coated, it's just that there aren't many of them around.
Next is the presence of  the MOLLE (Modular Lightweight Load-carrying Equipment) system, a military way of storing the equipment. Basically, this system enables you to first buy a bag and later on equip it with all sorts of features and pouches that can expand its use and carrying room.
Most cheap bags don't feature this system but the exceptions can be found, like the ExtremePak Digital Camo Heavy-Duty Army Backpack which we showed you in the first part of the article and which costs only $28.
Another thing that most cheap bags are lacking is the high quality of the straps, handles and modular points. Expensive bags usually have that parts made from military grade nylon webbing, something that you'll not find on the cheap ones.
Which Equipment Should I Get for My Cheap Than Dirt Bug Out Bag?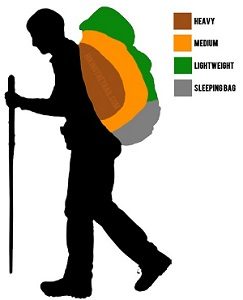 The main question is which prepper and survival gear do the experts in emergency preparedness suggest? When it comes to selecting prepper supplies, most survival and prepper experts emphasize the need for the gear in your bug out bags to be of the highest quality.
It must be compact/modular in size and shape, and have multiple use capabilities and whenever possible. Focus on having an added redundancy quality for more effectiveness and utility.
For instance, an alcohol wipe is most commonly used to clean or disinfect wounds. But this same wipe can also ignite with a match and thus start a fire.
When trying to determine a strategy on prepper and survival products it helps to categorize the items you will need. Through my research I came up with these;
The ten categories in order of importance are:
Shelter/Clothing
Fire and Light
Information/Documents
Signaling/Communication
Navigation
Water
Food
First Aid/Medicine/Hygiene
Safety & Protection
Miscellaneous
As I completed my research I looked at various top sources on bug out bag gear and supplies that the experts mentioned as the items they most want in their bags. Thus after grueling and painstaking recording, tallying and tabulating I devised a "master" list which I show below. Pay special attention to the list on the right (72 Hr./3- Day BOB).  This is the one you want to use. There you will find all of the survival equipment you want in your bag.

Please click the highlighted downloadable pdf guide  for download.
How Do I Pack My Prepper Survival Items in My Bug Out Bag?
Now that you are making your own personal list? How do I pack it in my bag? The video below give you the tips you need to succeed.
Should I Buy a Ready Made Cheaper Than Dirt Bug Out Bag?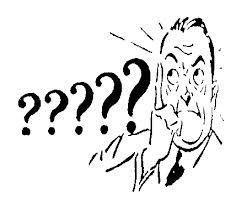 There are many expert opinions on whether it is better to buy a completely assembled bug out bag  or not. Personally, it can be tedious and outright frightening to select the right and best gear for your situation. There are other reasons to consider;
Do you have the time to research and purchase all your survival supplies?
Are you a procrastinator?
Do you have a loved one who should have a survival kit but doesn't have the temperament to research or even purchase an assembled BOB?
Do you have the tendency of overbuying or Overspending?
Will you most likely over-pack?
If you can answer yes to any of the questions above, then you may be a candidate to purchasing a fully packed bug out bag.
What is the Lowest Price You Can Get A Cheap Ready Made Bug Out Bag?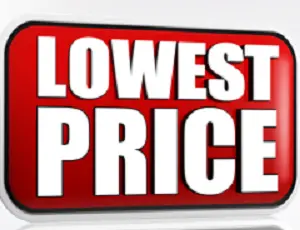 When it comes to a 72 hour emergency kit, "Cheap" is relative.  I decided to review 15 different fully assembled 3 day emergency bug out kits. The only factor I chose for the fifteen was price.
I attempted to find the lowest priced 72 hour BOBs on Amazon. I decided to examine bags that were under $100. The average price for these 15 was under $43.00. The lowest priced ready-made Bug Out Kit was about $14 (Basic Water Bottle Survival Kit
) and highest for $80 (Tactical 3 Day Bug Out Survival Bag Kit)
.
Each one I researched varied from bag type (backpack, plastic bottle, fanny pack) to type and number of emergency preparedness items. It appears that no matter which bag was selected, all need to have additional survival gear included to making the kit complete. This is why having the BOB list above is so essential to have.
For convenience, I am giving the top three reviewed Cheaper Than Dirt 72 Hour Bug Out Bag here for you to examine. With 68 reviews the Wise Foods 5 Day Survival Backpack
 rated at 4.3.  As the name would suggest, food is an integral prepper item in this emergency bag. The major contents of this 8lb. backpack  are a portable stove, 25 year shelf life gourmet food, water and other survival gear.
Next comes with 54 reviews is PrepareMe America's Small Survival Kit
. Priced at $25, PrepareMe America promotes it's kit with survival products recommended by the American Red Cross. It rates at 4.6. Similar in size to a small travel toiletry bag it can fit into any backpack or stored in a car or oversized purse.
Lastly, at 50 reviews Leknes Disaster Preparedness Kit
 prices at $24.  All emergency items (18 in all) come in a black flannel bag. So one would likely pack these emergency products into a small backpack.  Rated at 3.7, you will need to supplement the kit with three day worth of water and food packets.
Any one of the bags I researched would be a good starter kit. All however would need to have added additional prepper supplies to make your overall BOB complete.
Is a Cheaper Than Dirt Bug Out Bags Really Worth the Money?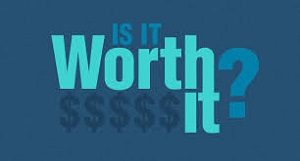 If you are not someone who goes on a hiking or camping trips at least once a week, and someone who wants the bag to last for years and years, cheap bags are really worth it.
They can have a relatively high quality of the materials used, a large room for equipment, and even a MOLLE system.
They can be especially valuable if you are planning on assembling a go home kit or a survival bag kit because by saving the money on a bag you can spend some extra money on the better equipment
Also keep in mind, you will want to buy Bug Out Bags for every member of your family or relatives. This way they will all have the necessary emergency items when if the the time comes that you need to escape or evade a serious natural or man-made disaster.