If you've spent any amount of time online, you've likely run across mentions of bitcoin from time to time. Bitcoin is a form of virtual currency that was created by a totally anonymous person back in 2009, and it's since become an extremely profitable and secure form of saving and spending money thanks to its incredibly encrypted nature. However, if you're looking to get your hands on some, you've likely asked yourself how to buy bitcoins with a MasterCard…
…or any card for that matter. Whether you're trying to purchase bitcoin with a MasterCard, Visa, or other major credit or debit card, there are a lot of sites out there that make this very possible and easy.
While we'll get into those sites in a bit, we first need to talk about some security steps you should put in place before going out to buy bitcoin with a credit card instantly without giving a thought to the whole process.
Here are some tips to help keep you and your money safe.
Carefully look into the site that you're buying from
When people ask "how to buy bitcoins with a credit card?", they often look for the first site that accepts debit or credit cards, buys from them, and leaves it at that. While this is something that you could partake in as well, we strongly advise against it.
Because of their encrypted and digital nature, it has become quite easy over the years to scam people who are looking to buy bitcoin. You can easily create a website, accept payments from people looking to get their hands on some bitcoin, and then just take the money and run.
Is this illegal? Absolutely. Does that stop people from doing it? Not at all.
Countries such as Asia and Africa are absolutely rampant with scammers and fraudulent parties who do everything they can to rip people off that are trying to invest into the digital currency, and because it's so easy to do this, you need to be extremely careful with who you choose to send your money to.
There are plenty of legitimate sites to purchase bitcoin from, but there are also plenty out there that want nothing more than for you to hand over your cash and give you nothing in return.
How do you avoid such scams?
Once you find a website that allows you to buy bitcoin with a debit or credit card, do your research. See when the site was founded, who created it, when it was launched, what sort of reviews it's received, etc.
If you do your homework and don't find anything that's out of the ordinary or numerous reports of people reporting fraud, you're likely in the clear.
Start out small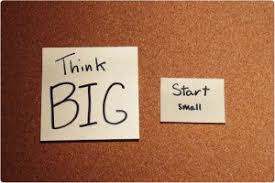 Once you've found a site that you think you'd like to start doing business with, start out by purchasing a small amount of bitcoin. It can be awfully tempting to dive in head first and buy up a load of coins, but if it turns out that there's fraudulent activity taking place that you weren't aware of, you're SOL.
Losing $10 is a lot better than losing $1,000, and as such, pick up a small amount of bitcoin and take things from there.
You can always choose to buy more and more as time goes on and things look to be good, but you can't return coins and get your money back — especially if you ended up handing your cash over to a fraudulent or dishonest party.
Sites that you can buy from
With those couple of tips out of the way, just which sites should you actually buy bitcoin from? While we still suggest that you do a bit of research on your own end before pulling the trigger, these are a few websites that we came across that have been rated to be some of the best exchanges out there for buying bitcoin with a Mastercard or other type of credit card.
These aren't the only legit exchanges that exist, but these are some of the best ones that we've come across while looking for places to invest with a card.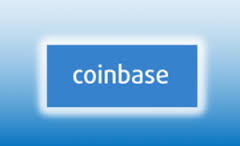 Coinbase is one of the most popular bitcoin exchanges out right now, and although the company isn't perfect, it gets a lot of things right when it comes to buying bitcoin.
First off, you're looking at a fee of 3.75% per transaction that takes place. That's a very fair rate when compared to what other legit sites are asking, and although that will add up once you start placing larger orders, it's still one of the best around for a site that offers as much as Coinbase.
You can choose to invest as much as $10,000 per day, and if you ask anyone who's invested in the bitcoin community, they'll likely recommend Coinbase in an instant.
Customer support seems to be the weakest link here. While it does exist, multiple users and customers have reported that a considerable amount of time can pass between contacting the company and actually hearing back from someone.
You can buy bitcoin by linking your bank account, PayPal account, and by using either a Visa or MasterCard.

If you're willing to spend a bit more money on fees in favor of better customer support, CoinMama might be worth checking out. CoinMama's rate is a bit higher than Coinbase at 5% as compared to 3.75%, but customers as a whole seem to be much happier with CoinMama's customer support side of things.
Customers say that CoinMama is quick to respond to complaints and/or comments, and the quality of the support is also said to be some of the best around. You'll also find that a lot of people in the bitcoin world have dealt with CoinMama at least once or twice, and that's always a great aspect to look for if you're a new investor.
The limit of only being able to buy up to $5,000 worth of bitcoin each day might be a turnoff if you're looking to spend lots and lots of money, but for the average buyer, that should be more than plenty.
Final Thoughts
The next time you hear someone asking how to buy bitcoins with MasterCard, simply direct their attention to this guide. Staying safe and secure when buying bitcoin is one of the most important things you can do, and this is especially relevant when buying bitcoin with a credit card. Do your research, stay in the know, and go on buying with confidence.