There are an assortment of emergency bags or kits both the survivalist and prepper prepare.  A tactical bug out bag has a special place because of its modularity, function and durability. But what exactly are the  Military Bug Out Bag Contents you really want to have?
In a world of uncertain, the time may come when there is no other alternative but to stand and fight. Thus a tactical bag becomes an essential component in facing a potential battle head on successfully and surviving it in one piece.
What is a Military Bug Out Bag?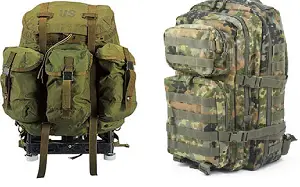 There is a common misconception regarding the military or tactical bug out bag. A tactical bug out bag is not the same as a 72 hour bug out bag.
According to veteran military and survival expert Jack Spirko of the Survival Podcast, A 72 hour bag is used when one has to evacuate their home.
The 72 BOB should have all the necessary survival items to get your from home to a safer location at a moments notice.
On the other hand, a military bug out bag provides the user the essential supplies and gear to effectively respond to an armed attack or conflict.
The selected gear in a tactical bag will help you in a battle and successfully confront an armed threat. The contents of the bag will typically include different types of weaponry (both non-lethal and lethal), ammunition, repair tools, safety gear, some food, water and first aid items.
The tactical backpack got its name because this kind of pack is mostly used by the military or law enforcement around the world.  Thus,  military backpacks or assault bags are used during the long marches, patrols or expeditions. These backpacks are more compact than the regular hiking or camping backpacks but can still hold loads of equipment.
There are two types of military style backpacks. The first is the ALICE (all-purpose lightweight individual carrying equipment) which combines one big backpack with two or three smaller individual packs. The smaller ones are attached to the bigger one thus making it one complete unit. This system uses straps and buckles to keep each bag attached together.
An ALICE system can hold a large amount of gear. However it makes it a very uncomfortable bag because of it heavy weight. It is also tedious to get into the pockets and retrieve gear. This becomes an issue if you need immediate access. Thus, most military experts prefer the less cumbersome MOLLE bag.
Tactical rusksacks usually feature MOLLE (Modular Lightweight Load-carrying Equipment) system, that allows you to fully customize the load they will carry. The MOLLE system has multiple pockets and compartments that can hold many pieces of equipment, with additional side pockets that allow the carrier to access gear without having to remove the backpack.
Most of them support a water bladder, enabling you to stay hydrated during your time in the wilderness or battle one. These bags also have a very few zippers, reducing jamming that often occurs. One cannot afford to have quick access to the contents of your tactical bag. Instead of zippers, straps and buckles are found which are much more durable and dependable.
Situations When This Kind of Bag Is Best
If you are a member of the law enforcement, military or search and rescue personnel, a tactical loadout bag can greatly aid you in your line of work.
Tactical backpacks are meant to have enough equipment to last you a day or two max, so they are not really good as a basis for a 72 hour bag.  Therefore military BOB is designed to make you mobile, prepared and ready to face enemy or hostile combatants.
It would also be most advantageous for civilians to seriously consider have such a bag. In a SHTF scenario, most preppers and survivalists only consider outlasting and surviving a natural or man made disaster.
However, some experts warn the danger really lies not with government forces but with defending against those survivors who have lost all civility and humanity. You may be called upon to defend your family, community or country.
What Are the Military Bug Out Bag Contents?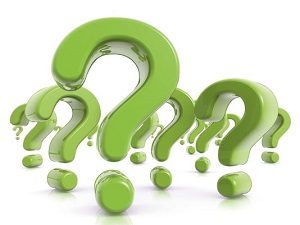 After reviewing and researching many expert tactical load out bag sources, I have complied a list of the most mentioned tactical gear and equipment you want to consider when putting together your very military style bug out bag contents.
Always keep in mind to select gear and accessories that provides redundant and multiple use functions. For example, a fixed blade knife not only yields use for personal defense but also  cutting, chopping, hammering, or breaking glass.
Be aware for the most part these tactical items can be purchased at your local retailer or on Amazon.
Price, Size and Quality of a Tactical Bug Out Bag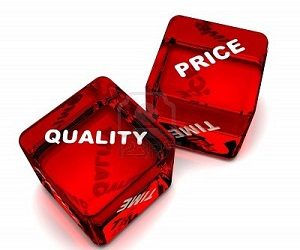 First, the price. Because they are made from military grade materials and usually feature a MOLLE system, tactical backpacks are, on average, more expensive than regular camping or hiking backpacks.
features to consider when selecting your bag:
Main and minor storage compartments
Mesh pockets
Velcro pockets
Pouches (both attached and removable)
Zippers with pull tabs
Removable pack straps
MOLLE webbing
Hook and loops
Shoulder straps (removable)
Grab Handles
ID pocket
RFID blocker pocket
The average price is around $100 but if you do a thorough search online stores,  you can find them for much less, they can be found even for around $30-40.
Choose a tactical backpacks which size fits your particular proportions. You do not want to by a small pack when you are 6 feet! I provide a link that gives guidelines in selecting the best fitting backpack for you. It appears that loadout bags are usually a bit smaller than regular backpacks, and many hiking backpacks.
But, having the MOLLE system, most of the tactical backpacks can carry lots of  gear and equipment, up to 40 kilograms. There are military backpacks that have enough space for even greater storage.
The quality of most tactical backpacks tend to be top notch. They are usually made from military grade materials, have straps and buckles instead of zippers and usually support the attachment of additional storage (like extra pouches).
Difference Between Other Types of Emergency Bags
There are basically three types of bug out bags: Everyday carry kit, Get Home bag, and 72 hours bug out bag.

An everyday carry kit (EDC) is supposed to be with you all the time. You usually distribute the gear or mini kits around your clothes and body.
It should be very mobile and compact, its main purpose is to help you to safely get home or a vehicle where you keep your get home bag or 72 hours bug out bag.
A Get Home Bag has a purpose of safely getting you home when a disaster strikes, or when your car malfunctions in the middle of nowhere. It should contain enough equipment to last you for about two days, it should be lightweight and mobile, and durability is also a desired feature.
This type of bag is usually stored in some safe place outside the house, a place you can easily access, like your car or the locker at your workplace.
A 72 hours bug out bag  is the most popular type of Emergency Bag. Lie its name suggests, it should provide you with equipment and food that will last at least 72 hours, helping you to reach your destination safely. Although tactical backpacks can be used as a basis for the Bug out Bag, tactical bags are used in military scenarios and are not the same as the 72 hour bag.
Hopefully there will never be a time you will need to defend your life or those of your loved ones. But if it should occur, you want to respond with effective force to repel your enemy. Thus, defending, protecting and surviving any onslaught will be met with your ultimate victory.
Sources
http://www.defensereview.com/top-tactical-gear-picks-for-deployment-a-u-s-military-special-operations-forces-sof-perspective/
http://blog.uspatriottactical.com/war-belt-load-101-set/
http://militarybackpackguide.com/molle-tactical-gear-attachment-system/
https://en.wikipedia.org/wiki/List_of_United_States_Marine_Corps_individual_equipment
http://offgridsurvival.com/militarybags-vs-civilianbackpacks/
https://uscrow.org/2015/10/08/tactical-loadouts-for-preppers/
https://www.youtube.com/watch?v=RBixJL1umOg
https://www.youtube.com/watch?v=5PfCv9ZeQ6g
https://www.youtube.com/watch?v=UmgSawOkZaA
https://www.youtube.com/watch?v=WrBRpq8fVUI
https://www.youtube.com/watch?v=vHWrUo6L99E
https://www.youtube.com/watch?v=La_t5XarRIo
https://www.youtube.com/watch?v=Z4X5QgETJbA
https://www.youtube.com/watch?v=oLq5_4ULjeg
https://www.youtube.com/watch?v=KeddMX3IhWk
https://www.youtube.com/watch?v=CMl5bQheF88
https://www.youtube.com/watch?v=sOWDXM87jgE
https://www.youtube.com/watch?v=6Grz7kkkaMI
https://www.youtube.com/watch?v=AjeAFBgc-8U
https://www.youtube.com/watch?v=wyXbLuXS7zU
https://www.youtube.com/watch?v=naqdmtDsRrQ